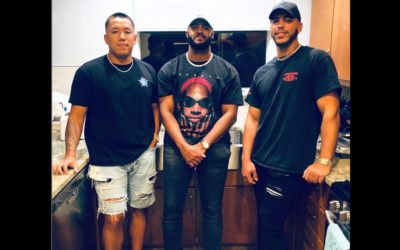 With so many music labels slaving artists, one stands true to prioritizing their artists' best interest. Welcoming, BOLD Entertainment Group.
What started out as an initial meeting of like minds in college, Brandon White, Max Ishikawa and Jordan Patterson also known as WilliamGold, have taken the step to polarizing the music industry.…
The post BOLD ENTERTAINMENT GROUP INSPIRES GREATNESS appeared first on Raptology: Rap News – Rap Music – Rap Contests – Rap Articles.
Go to Source
Author: Nata L1a