Coheed and Cambria are set to release the second installment of their five-part "Vaxis" arc, Vaxis II: A Window of the Waking Mind.
The new album is out May 27—and, of course, available for pre-order—and was produced by the band's Claudio Sanchez and Zakk Cervini. Also available pre-order is the collection's immersive limited edition deluxe box set, which includes an exclusive containment unit lamp, a poster, and a Black Card that will allow fans early access to tickets and early entry to their upcoming tour. Furthermore, the box set includes a 96-page illustrated hardcover novel, "A Window of the Waking Mind," which was created by Sanchez and written by his wife Chondra Echert.
Two of Vaxis II's singles, "Rise Naianasha (Cut The Cord)" and "Shoulders," have already been released. The band will support the upcoming album on their own The Great Destroyer Tour, which will run throughout the U.S. with Sheer Mag as their opener. The coast-to-coast headlining stint kicks off February 16 and will stop at intimate clubs across the country, including an already sold-out performance at the legendary Pappy and Harriet's in Pioneertown, CA.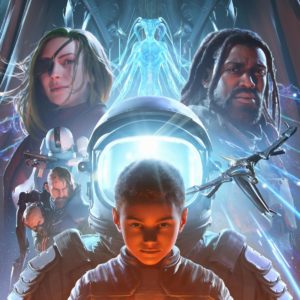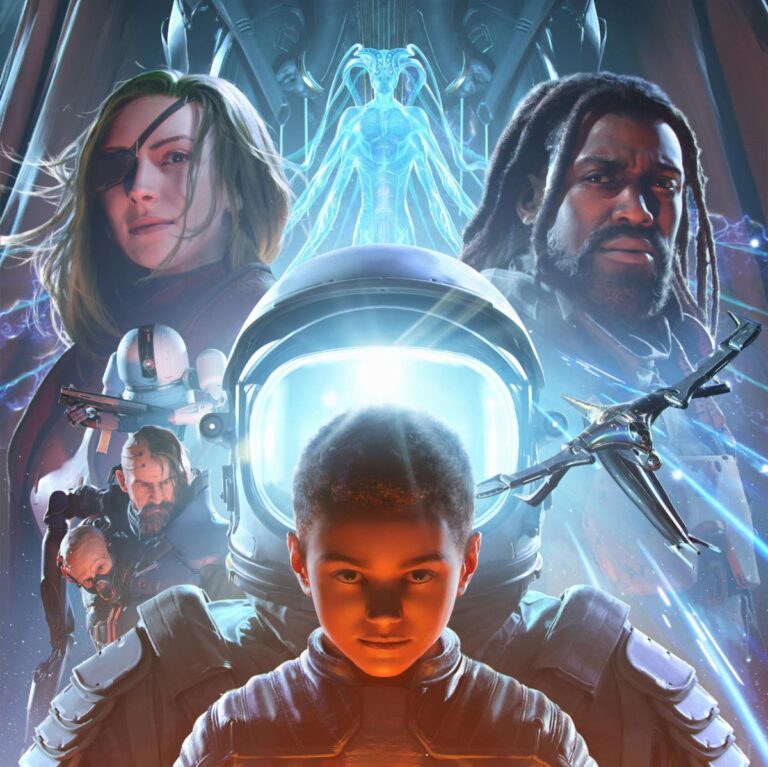 Vaxis II: A Window of the Waking Mind Track List
1. The Embers of Fire
2. Beautiful Losers
3. Comatose
4. Shoulders
5. A Disappearing Act
6. Love Murder One
7. Blood
8. The Liars Club
9. Bad Man
10. Our Love
11. Ladders of Supremacy
12. Rise, Naianasha (Cut the Cord)
13. Window of the Waking Mind
Coheed and Cambria Tour Dates
Feb 16 – Pappy and Harriet's – Pioneertown, CA (SOLD OUT)
Feb 17 – Brooklyn Bowl – Las Vegas, NV
Feb 19 – El Rey Theatre – Albuquerque, NM
Feb 20 – Rialto Theatre – Tucson, AZ
Feb 22 – Diamond Ballroom – Oklahoma City
Feb 23 – The Soundstage at Graceland – Memphis, TN
Feb 25 – Mars Music Hall – Huntsville, AL
Feb 26 – The Fillmore – New Orleans, LA
Feb 28 – The Mill & Mine – Knoxville, TN
Mar 01 – The Signal – Chattanooga, TN
Mar 02 – The Orange Peel – Asheville, NC
Mar 04 – The NorVa – Norfolk, VA
Mar 05 – The National – Richmond, VA
Mar 06 – PromoWest Pavilion at OVATION – Newport, KY
Mar 08 – Uptown Theater – Kansas City, MO
Mar 09 – The Sylvee – Madison, WI
Mar 11 – Clyde Theatre – Fort Wayne, IN
Mar 13 – GLC Live at 20 Monroe – Grand Rapids, M
Mar 14 – Main Street Armory – Rochester, NY
Mar 15 – Empire Live – Albany, NY
Mar 17 – Fete Music Hall – Providence, RI (SOLD OUT)
Mar 18 – College Street Music Hall – New Haven, CT
Mar 19 – XL Live – Harrisburg, PA (SOLD OUT)
The post Coheed and Cambria Detail New Album <i>Vaxis II: A Window of the Waking Mind</i> appeared first on SPIN.
Go to Source
Author: Marisa Whitaker