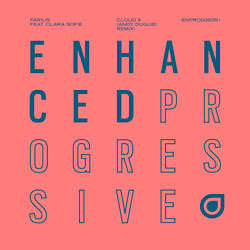 Andy Duguid is a German-Scottish electronic musician and DJ. His singles "Don't Belong" and "Wasted" were included on Tiesto's Search of Sunrise-series in 2007 and 2008. The artist has released two albums and numerous singles as well as remixes for the likes of Gareth Emery, Curtis Young, Manufactured Superstars, Betsie Larkin & Bobina, and others.
This time, the producer offers up a stunning makeover of "Cloud 9" by Farius, featuring Clara Sofie. This one is a powerful creation injecting a new wave of energy and dynamism. By listening to Andy Duguid's remix, the vibe and impact of the song can be experienced for the first time all over again!
The post Farius feat. Clara Sofie – Cloud 9 (Andy Duguid Remix) appeared first on Club Dance Mixes.
Go to Source
Author: Sveta S