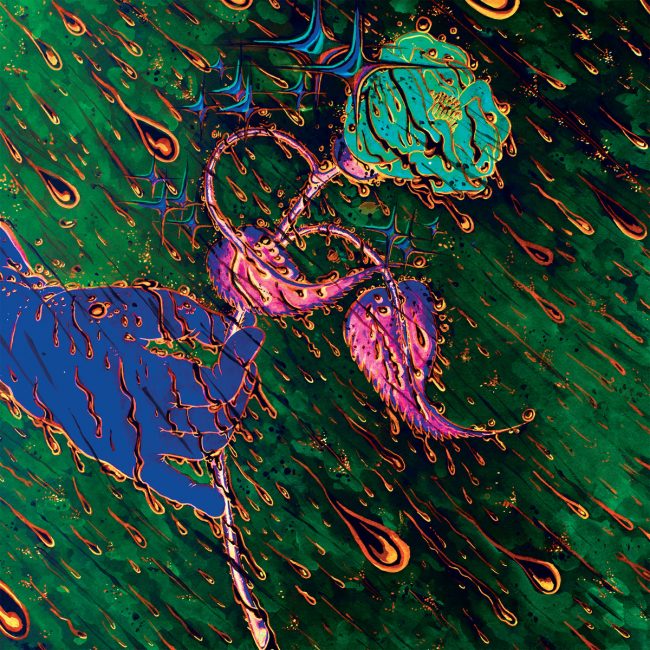 Grave Flowers Bongo Band will be releasing their second album Strength of Spring on April 30 via Castle Face Records. The first single, "Smile", is out now to preview the Ty Segall-produced record.
The song moves in and out of peaceful Led Zeppelin 3 acoustic rock and powerful early 70's Black Sabbath style breakdowns. It's a powerful combo and if the whole album has this type of fusion it is one to look out for this year. When the band lets loose it is all hand on deck and the wall of sound created is fantastic. This song would have been perfect to have back in the day at the Fillmore as The Joshua Light Show went wild behind them.
I love the laid back vocal delivery by Gabe Flores. It truly fits the songs slow going vibe before the band really cranks it up and turns the song on it's head. Owen Barret's drumming and percussion work on this makes it sound as if there are two drummers here. Grave Flowers Bongo Band is such a tight outfit on these four minutes of music.
The post Grave Flowers Bongo Band – "Smile" appeared first on We All Want Someone To Shout For.
Go to Source
Author: Bryan Lasky