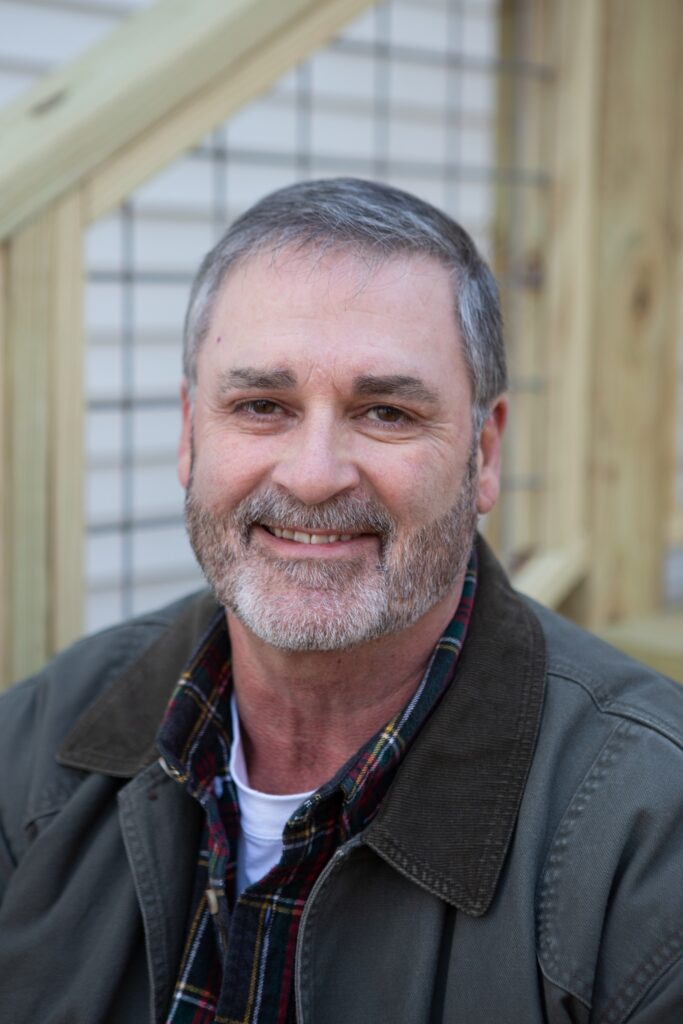 Artist Name:  Randy Seedorff
Hometown:  Kansas City, MO
What project(s) are you currently working on?
I am in the final stages of completing an 8 song EP entitled Begin Again.  We are excited for the release of this new project which is a combination of original music, and cover tunes.
What inspired you to pursue a career in music and when did you know?
It seems like a love for music was a part of my life from a very young age.   I knew when I was a teenager that I wanted to pursue a career in music.   I had some local success, and then life kind of took over with work and family responsibilities being my biggest priority.
If you weren't pursuing a career in music, what would you be doing for a living?
I am a licensed minister and serve on staff at a church as a worship pastor.  Part of my love for music is lived out in my calling into ministry.  If I couldn't do music I would still have a desire to be around people and develop relationships.  It is a privilege to take part in the spiritual growth of others.
What is your favorite downtime activity?
I am a lifetime learner and I love to read.  I want to always be learning, progressively growing, moving forward in my life and faith.  Many times I get inspired to write songs from what I have read.  It will spark and idea or a concept that ends up being a song.  I also enjoy spending some quality time with my wife Maria.  She is my best friend and big supporter and we share this musical life together.
Who is your biggest celebrity crush?
I have always enjoyed artists who sing, write their own songs, and play guitar.  Vince Gill is my favorite country artist for all those reasons.  He is the most awarded country artist of all time for his songwriting and singing, and has played and sang in over 30,000 sessions as a guitarist or vocalist.  He continues to enjoy success in his new role as singer and guitarist with the Eagles.  I had a chance to meet him at the NAMM show in Nashville a couple of years ago and he is just as nice and sincere with everyone he meets as he is on camera.
Who is your favorite sports team(s)?
I live in Kansas City Missouri so we are Chiefs and Royals fans around our house.  It was great to be back in the Super Bowl for a second year in a row but it didn't turn out the way we would have liked.
What is the last movie that you watched?
An unfinished life-It is a movie with Robert Redford, Jennifer Lopez, and Morgan Freeman.  It is about a man consumed with a grudge because of the accidental death of his son.  His former daughter-in-law comes to visit and over time they grow closer and heal their emotional wounds.  It is a story about renewing and healing relationships.
What is the last album you listened to?
Way out West by Marty Stuart and the Fabulous Superlatives
If you could only listen to one album for the rest of your life, what would it be?
That is an extremely difficult question because I listen to a variety of music.  I would say The Eagles Live 1980 because that album was the soundtrack of my life when I was a young man growing up.  When you go and see the Eagles show you will see and hear thousands of people sing their songs along with them.  Those songs are still timeless today.  I think if the Eagles were a young band starting out today they would be right at the top of the Country genre.  Their music has always had a country flavor to my ear.
What is the greatest country song of all time?
"Go Rest High on That Mountain" by Vince Gill is the greatest in my view.  There are many other songs that would qualify for that distinction that I would not argue with.  But when I think about how much comfort and peace that "Go Rest High on That Mountain" has brought to people in their time of sorrow and grieving it is staggering.  It is a timeless classic that is done over and over at memorial services all over the world.  It evokes emotion in a way that very few songs do.
What has been your favorite city/town that you've visited out on the road?
I really enjoy Nashville Tennessee.  Nashville is such a great music town period.  Everywhere you turn someone is playing and singing live country music.  The town is all about creativity and making great music for all of us to listen to and enjoy.
What is your favorite meal?
I grew up in Kansas City and they have the best Barbeque in the world here.  My favorite barbeque meal would be The Z Man sandwich from KC Joe's, Ribs from Arthur Bryant's, and baked beans from Jack Stack, and a side of fry's from Gates with a peach ice tea!
Who is your dream duet partner?
I would love to sing with Alison Krauss.  Her voice is absolutely angelic and she is able to duet with folks like Vince Gill, Emmy Lou Harris, Jamey Johnson, and Brad Paisley.
Who would you like to go on tour with?
I would love to tour with Marty Stuart.  His music is straight up high energy country and rockabilly and the players in his band are excellent.  My wife and I have seen his live show many times and have never been disappointed.  His musical legacy is second to none in my book.  He has had three jobs in his life he started with Lester Flatt when he was 13 playing mandolin in his band, then played guitar and mandolin with Johnny Cash as a side man, and then a solo career.
What is your ultimate career goal(s)?
I want to keep writing and playing and performing as long as I can.  I have seen artists that gave up too soon on their dreams.  I believe with all my heart that we are never too old to dream.  Making a lifetime of the best music I can is my career goal.
The post Interview with Randy Seedorff first appeared on Hometown Country Music.
Go to Source of this post
Author Of this post: admin