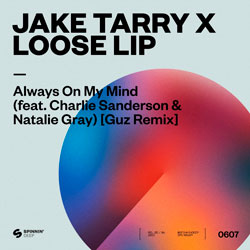 Gustavo Cavaco, better known by his stage name Guz, is a young DJ and music producer from Portugal. Here we have Guz's cool rework of the track "Always On My Mind" by Jake Tarry and Loose Lip.
The remix boasts the melodic aura and catchy rhythm that will keep you dancing and moving for the whole night. So, turn up the speakers and groove to the melody. We look forward to hearing more from this up and coming producer!
The post Jake Tarry x Loose Lip – Always On My Mind (Guz Remix) appeared first on Club Dance Mixes.
link: https://www.clubdancemixes.com/jake-tarry-x-loose-lip-always-on-my-mind-guz-remix/
Author: Sveta S