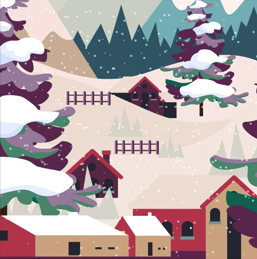 New year, new music.
EPs: We open things with Pete Donnelly (The Figgs) a truly inspired catchy opener "Anthem of Time" that waves its melodic flag high. Then"Play Music" feels a bit closer to NRBQ (they've rubbed off on him.) Midwest wonders The Lunar Laugh delivers a FREEBIE of requested covers, tracks by The Talking Heads, The Bangles, and The Smiths are sparse but quite lovely. The band shines doing a deep, deep Beach Boys cut "Somewhere in Japan" and makes it their own.
I heard the music of Mom Friend two years ago, but this time Atlanta-based Emily Backus has raised her game. A combination of post-me-too-feminism and fuzz guitar make "Oooh" and "Scared" early standouts. The heartbroken melody of "Luke Danes" is very moving, and the swooning "Idea" has a great hook. Keep it up the great music, Emily! Roger Houdaille (Ex-Norwegian)has once again picked an obscure artist to cover. This time it's Brit-rockers Roger Chapman and Charlie Whitney (The Streetwalkers, Family). It sounds great, and encourages me to discover another "lost" artist!
Singles: Amoeba Teen starts the year with twanging "January," a very impressive composition (check out that middle eight!) and Timmy Sean gets his Elvis on with a FREEBIE cover of "That's All Right." A Berlin band signed in Spain and the USA, The Roxies give us a frenetic rhythm and energetic punk-pop. J Prozac is the latest Rum Bar artist to rip the packaging off his "Building Blocks," and it's a wonderful thing.
EPs
SINGLES
The post January Singles and EPs: Pete Donnelly, The Lunar Laugh, Mom Friend, Ex Norwegian, Amoeba Teen, Timmy Sean, The Roxies, J Prozac appeared first on Powerpopholic.
Go to Source
Author: powerpopaholic