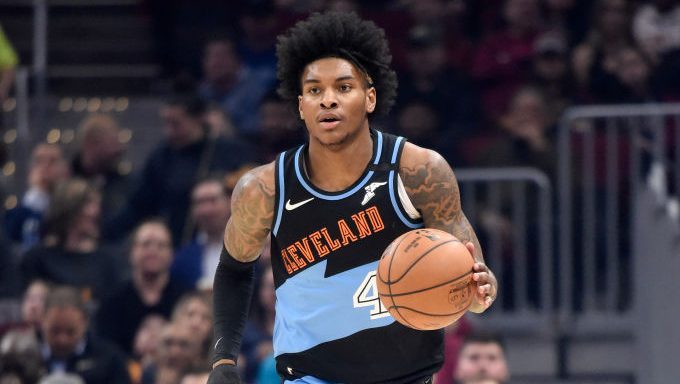 Jan 18, 2021, 16:24pm EST — According to reports, the Cleveland Cavaliers are expected to trade or release second-year player Kevin Porter Jr. after an alleged outburst in the team locker room that resulted in him throwing food.
Porter Jr. reportedly became angry after he stepped into the Cavaliers' locker room and saw that his old locker was given to Taurean Prince, who was a part of the shift in players involved in the trade with James Harden to the Brooklyn Nets.
According to The Athletic, "Sources said general manager Koby Altman came into the locker room and confronted Porter, and the player remained combative with his boss. The Cavs spent the weekend trying to trade him." Porter's locker was reportedly moved to the wall where "younger, end-of-bench players reside." Because of that, Porter threw food after yelling. Stay tuned for more details.
The Cavs are expected to trade or release Kevin Porter Jr. after a locker room "outburst," per @joevardon, @ByJasonLloyd, @kelseyyrusso, @ShamsCharania

Porter reportedly threw food after his locker was given to Taurean Prince. pic.twitter.com/wTmbESjUnE

— Bleacher Report (@BleacherReport) January 18, 2021
in recent news, Jennifer Lopez Shares 'In The Morning' Music Video
The post Kevin Porter Jr Faces Release From Cavs After Food Throwing Incident appeared first on .
Go to Source
Author: Aron Scott