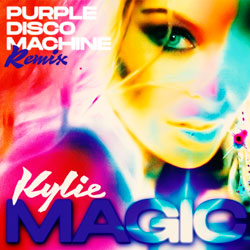 Tino Piontek, best known by his stage name Purple Disco Machine, is a German DJ, music producer, and remixer. The producer made big vibrations with his 2013 banger "My House", released on OFF Recordings. The song took number one on Beatport's deep house chart and remained one of Beatport's best ever sellers. PDM now ranks number two in the online retailer's all-time Top 100 Artists chart. His debut album, Soulmatic, released in 2017, accumulated over 42 million combined streams and over 200,000 radio plays. The singles "Move or Not" and "Street Life" from his latest EP, Move or Not, reached the Beatport Top 10 after one week.
Here we have PDM's stunning disco rendition of "Magic" by Kylie Minogue. Check it out asap, you'll get a hefty amount of '90s disco vibes!
The post Kylie Minogue – Magic (Purple Disco Machine Remix) appeared first on Club Dance Mixes.
Go to Source
Author: Sveta S