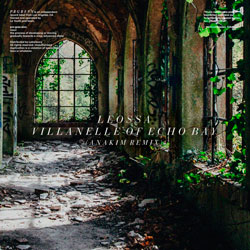 Anakim is a house and techno producer based in Los Angeles. His portfolio includes several original tracks such as "Salvation's Flight", "Poseidon's Revenge", "Virtual Faith", "Fade Away", and many others. He has also reworked LUNR, Da Fresh and Randy Seidman, Philipp Kempnich, and others.
Here we have Anakim's edit of "Villanelle Of Echo Bay" by Leossa. This composition will keep you captivated with its intergalactic synths and feel-good vibes. Listen to the charming remix below!
The post Leossa – Villanelle Of Echo Bay (Anakim Remix) appeared first on Club Dance Mixes.
link: https://www.clubdancemixes.com/leossa-villanelle-of-echo-bay-anakim-remix/
Author: Sveta S