Oh, how much was missed in 2021! As per the norm in January, I focus on bands I never got to review until it was too late, and the year was up. Luckily at least one of these bands made my top 25 list. Here's a pair that deserve some extra attention.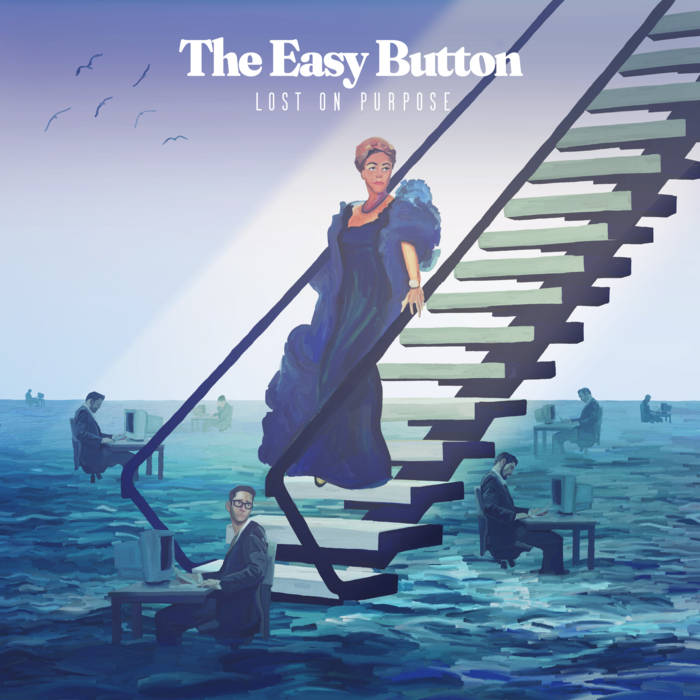 The Easy Button "Lost on Purpose"
The Easy Button, a Tampa, Florida band decided to get very productive during the lockdown last year. A massive collection of 22 songs made this initially a challenge, but the band has all the right influences (Beach Boys, Weezer, Fountains of Wayne) and sets up all the right hooks on "Fast Ones," a power-pop description of what we all love about those quick tempo melodies. Band members Brian Jones (vocals, guitar), Rich Tiemann (guitar, vocals), Preston Jones (bass), and Cailun Seay (drums) keep the momentum moving from "Beach Singer Man" all the way to the last track "Mississippi." The focus on nostalgia, rock and roll fantasies, and girls all play out through smart riff-driven melodies.
What drives this album above and beyond is the consistent quality of the songwriting. From the careful composition of "Up and Comer" to the heart-felt "Learning To Drive," I could not find a single note of filler. The somber "ReRun" does have a different tone, closer to Ben Folds than the other influences, as it name-checks a ton of classic TV shows. It makes my top 25 list at #18 and is essential listening.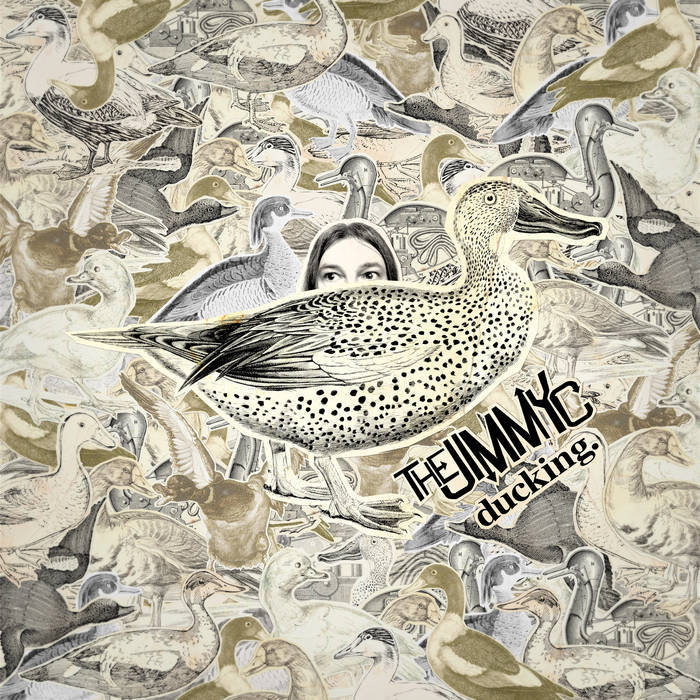 The Jimmy C "Ducking"
Melbourne's Jamie Coghill (aka The Jimmy C) is a skilled rocker who plays to the cheap seats. Opening with a comical false opening (and ending), it settles into a light-hearted "Everything Is OK" as the reassuring whistle helps along with the bouncy rhythm. Coghill doesn't stick to a specific style, but classic rock influences are easy to spot. "Dead Men Don't Tango" is a sweet surf guitar instrumental, and psyche-folk ballad "The Holy Lie" has a powerful guitar solo akin to Jimmy Page. The random nature of the styles are part of the fun here, as some songs are quick mood snippets ("Blathering Heights"), pure power-pop ("Poor Boy"), or elegant folk-rock ("Rigmarole.")
Some tunes are really funny, I mean on "Tommy Two-Balls-Minus-One" he finds a rhyme for "testicle," while the fantastic instrumentation on "Someone Else's Crown" and "Can't Face The Girls" make the songs irresistible and repeatable. Created during the pandemic, Coghill's impatience mirrors and entertains his audience. Highly Recommended.


The post The Easy Button and The Jimmy C appeared first on Powerpopholic.
Go to Source
Author: powerpopaholic